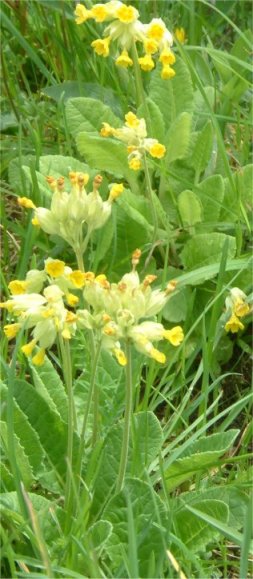 All around Bellebouche and Gourge the hedgerows are bursting with gorgeous spring flowers. Walking along the footpaths and bridal ways, you come across a swathe of wild bluebells, not the invasive spanish variety but the ones found in many UK woods. Another plant, almost lost now in the UK, the cowslip can be found in buttery yellow groups, alongside the early purple orchid. Pulmonaria and violas carpet the shaded areas and everywhere you look, there are daisies of various sizes and colours.
I love this time of year, so much is bursting through and the colours are all crisp and fresh.Our garden is also brimming with colour. Daffodils, tulips and alliums are all fighting for attention from the miriad of bees and butterflies.
The cherry and peach trees are covered in white and pink blossom and the spectacular pale pink quince flowers, ooze their jasmine like scent around the courtyard and orchard. The smell is so evocative of our house in South Africa, where we had a jacaranda tree dripping with jasmine.
It wont be long before the summer flowers start their spectacular show. There are already flowers on my marigolds and the bearded iris is tempting me by showing how many buds it will have bursting out this summer.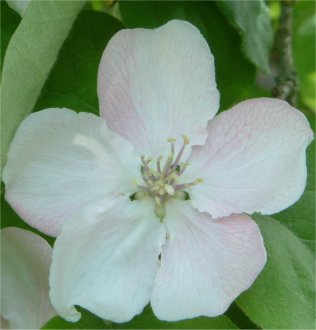 I have created a number of new flower beds since last year. One has a colour theme of yellow, red and white. This includes, spirea, magnolia stellata, potentilla, cannas, tulips, dianthus and many more.
A new bed was created at the end of the orchard, once the home to various brambles, nettles and the odd freezer! This is now my blue, purple and silver bed. The flowers here include, hebes, dwarf conifers, echinops, euonymus, sage, larkspur, bearded iris and many more.
Next to this border, a new bed was dug out to incorporate a couple of huge hydrangeas, moved from a bed by the house. It also includes a spirea, pieris and various spring bulbs. This is still a work in progress.
The last new bed is in the paddock. After Adrian had laid the hedge, I dug out a small bed and planted a variety of shrubs and spring bulbs. Most of the shrubs were taken from cuttings by Adrian's parents or found in a local discount store. These include, stags horn, spotted laurel, a dwarf conifer and euonymus. Again this is still a work in progress.
Once all these borders have established I will put up photos. The main tasks now are to plant up my seedlings for the potager and plant more flower seeds for the new beds.