Sketchup gave us the idea that proportionally it'd all work out and being able to knock it up in 3D in the space of about 90 seconds is a real wheeze. Here's the concept model, version 0.1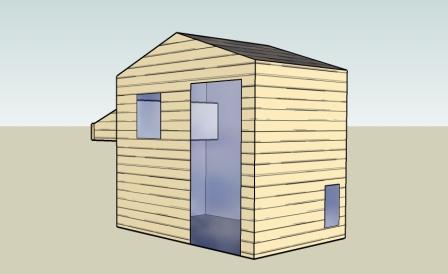 Time to turn that idea into reality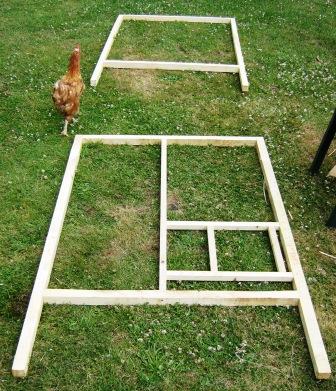 End frames first. Lots of right angles here and they'd all be all a little more "right" if i could find my set-square! Note to self… must tidy up my tools!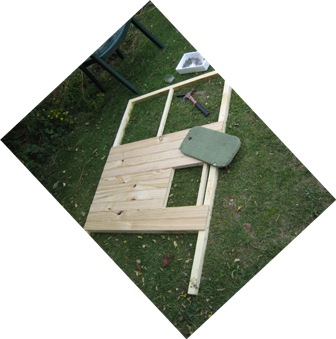 A bit of Buzz-sawing later and the cladding starts to go on, with some nifty detailing around the chicken escape hatch that is this end panel. In true craftsman style I've blind nailed the tongue and groove so the finish looks… like a scandinavian steam room!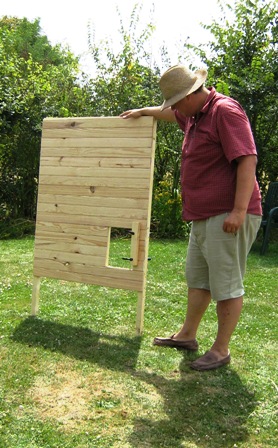 Other end panel gets built with a nest box using up some leftover flooring from an old repair project last year. Nothing goes to waste! Please note impatient/impetuous poultry checking out the new digs and acting as faithful guardian of raw materials. Rather foolishly this construction puts the all important sunbeds out of action until it gets done. That's motivation in action!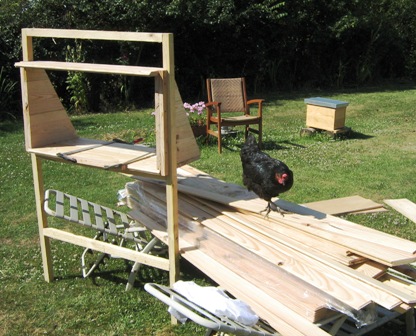 That panel is now clad.
Tune in soon for…
Part Three. When the Front and Back get made. Includes daring details like doors and windows!
Part Four. Roof. Floor… and sticking it all together. Hard bits!
Part Five. Topping out ceremony and inaugural chicken homing.