Bit of a Bellebouche tradition to carve out a home-grown pumpkin, previous years we've raised dozens of squashes and gourds… they all get put to good use – usually in the kitchen. Other years they've gone into piggy crash helmets and carvings. This year a quick google turned up a grisly Skull.
First step, whip the top off and hollow out the guts of the pumpkin. I had a gnarly pumpkin in mind – we probably had about 35kg of assorted fruits this year from the pumpkin patch. This was an Atlantic giant that didn't get too big… loads of flesh that will end up in a soup in a day or two!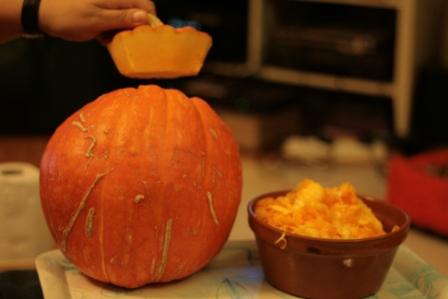 Then freehand in the template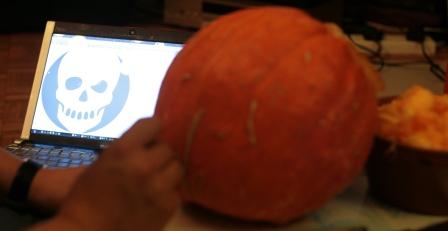 Not bad.it.. looks a bit like the online source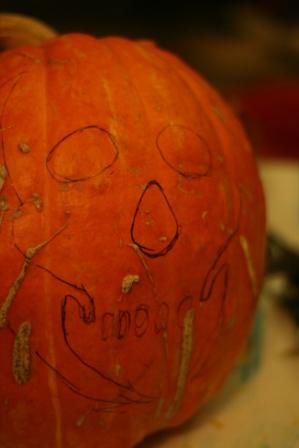 Now, just hack away the bits that don't look like an eerie skull.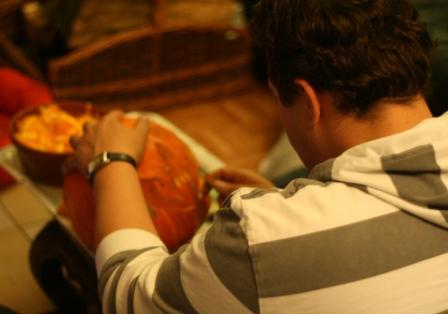 That takes just a couple of minutes. Time to spark up!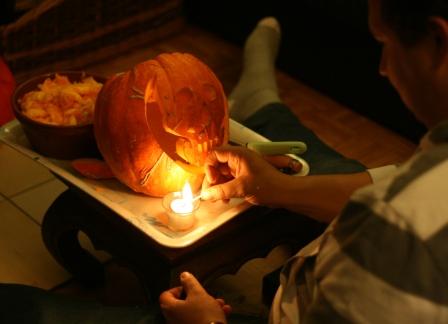 in the dark..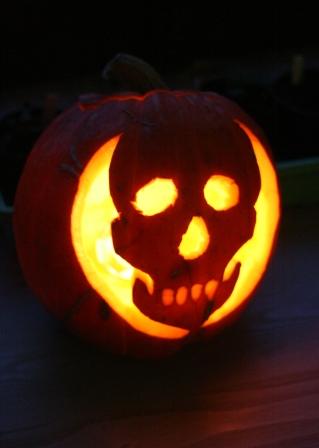 close up..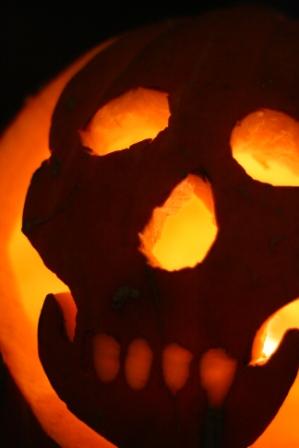 It was pretty good and had the desired spooky effect.
Next year I'll try and have a go at something like this… inspired carvings from Ray Villafane