After a few glorious days of sunshine the weather has changed to cold winds and scattered heavy showers.
During a break in the rain I took the opportunity to go and harvest our first asparagus spears of 2008.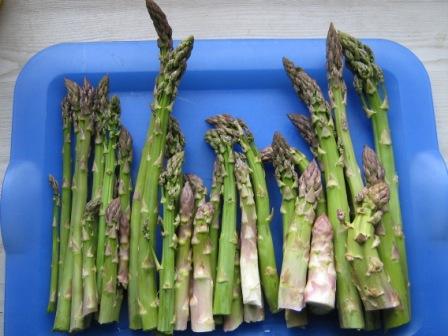 Some had grown quite long and were just going over, while others were just showing their first new fresh growth through the soil. There were some long very fine spears and others which were like short stumpy thumbs.
After cleaning and chopping off the woody bits from the older spears, I made a delicious asparagus soup. The whole house was perfumed with the smell of fresh asparagus.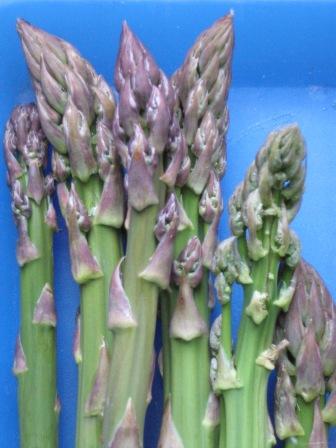 The younger spears I will steam tonight, smother them in melting butter with a twist of black pepper.
Delicious – although it does bring to mind a certain fountain scene from Austin Powers !!!